NSMH Communications
Client Documentation
By, Carol Philips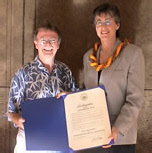 Governor Lingle proclaimed March 10, 2004 to be Dr. Dan Kehoe and North Shore Mental Health Day in Hawaii, and thanked Dr. Kehoe and his staff for their belief that every person suffering from mental heath has the potential to live a happy, productive, and satisfying life.
North Shore Mental Health was established in 1996 by Dr. Dan Kehoe to meet the mental health needs of people living in the rural northern areas of Oahu. It is the first community-based mental health agency that serves the total outpatient mental health needs of northern Oahu in the central and windward regions. Since its humble beginnings, North Shore Mental Health has grown into an organization of over 90 professional employees and sub-contractors and is nationally accredited.
COA Member in Good Standing
November 11, 2011
Dan Kehoe, PHD CEO North Shore Mental Health, Inc. 56-117 Pualalea Street Kahuku, HI 96731
Dear Dr. Kehoe: This letter is to attest that North Shore Mental Health, Inc. is currently in good standing and accredited with the Council on Accreditation. Your organization's expiration date is February 29, 2016. The Council on Accreditation Administration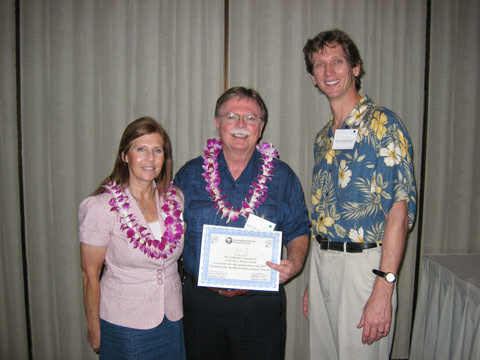 Dr. Kopf of the Hawaiian Psychological Association gives North Shore Mental Health a "Healthy Workplace Award."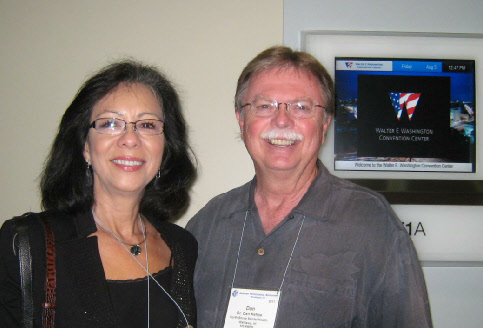 American Psychological Association President Dr. Melba Vasquez congratulates North Shore Mental Health Director Dr. Dan Kehoe for reaching 30 years of member status with the A.P.A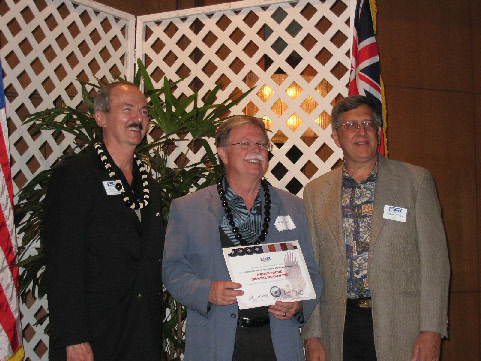 North Shore Mental Health was recognized with the Honors 2012 Secretary of Defense Employer Support Freedom Award from the Department of Defense of the United States of America. This ESGR Awards Banquet was held at the Hawaii Prince Hotel. This recognition was in coordination with the Employer Support of the Guard and Reserve office for Hawaii. Major General Calvin Lau, USAR Retired, and Brigadier General Ann Greenlee, ANG Retired, presented the award to Dr. Dan Kehoe of North Shore Mental Health. Pictured with Dr. Kehoe is Mr. Robert Borek, Jr., ESGR Hawaii State Chair and Mr. Ronald White, Deputy Exec. Dir., National ESGR.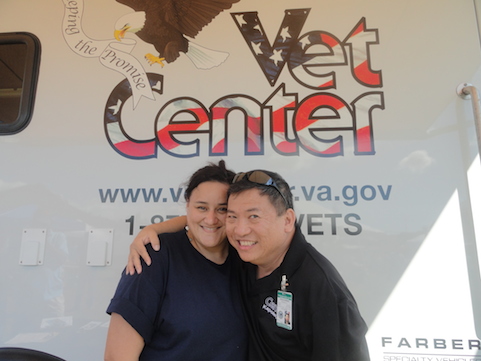 Pictured is Ed Guzman of the Vet Center giving Kama Tam, NSMH ATR Director, a friendly hug at the 2013 Oahu ATR Affordable Care Act Fair.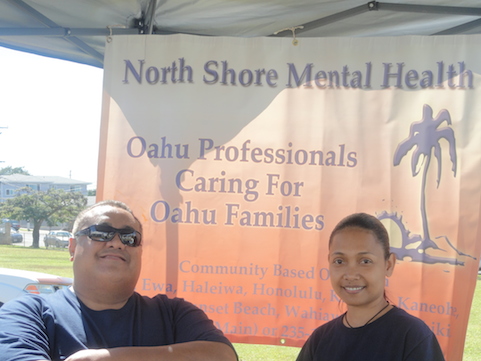 Sitting in front of the North Shore Mental Health banner, while hosting a booth at the 2013 ATR Affordable Care Act Fair, are Robert Godinet and Oyo Marinelli. The fair was put on by and at the Oahu Veteran's Center.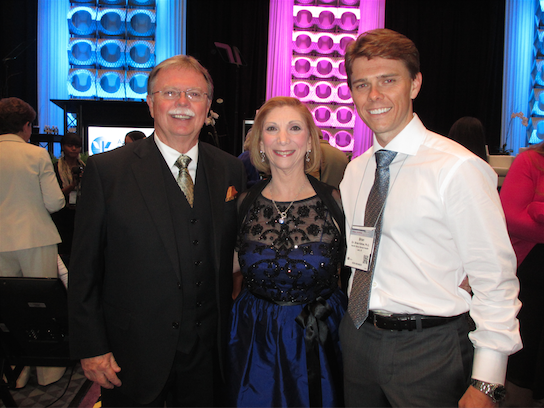 Following Dr. Dan Kehoe's American Psychological Association Achievement Recognition, Dr. Nadine Kaslow, the 2014 APA President, congratulates him along with Dr. Brian Kehoe.